The 2008 Alaska Blog
From May through August 2008, a group of friends on two boats cruised from Anacortes, Washington up the Inside Passage to Glacier Bay, Alaska and back. A Blog of this cruise was created by Alex Benson, one of the cruisers. The Alaska Blog is contained here in PDF files as created day-by-day along the cruise.
STARTING WITH #1, CLICK ON UNDERLINED NUMBERS ON LEFT SIDE TO VIEW THE BLOG.
THE SEAGATE AND WILD BLUE ALASKA BLOG 2008
Part I: May 1 - 15, 2008 Anacortes, Nanaimo, Campbell River, Seymour Narrows, Port Hardy, Pruth Bay, Ocean Falls, Shearwater, Bishop Hot Springs, Hartley Bay, Prince Rupert, Ketchikan
Part II: June 1 - 29, 2008 Ketchikan, Misty Fiords, Meyer-Chuck, Wrangell, Peterburg, Tracy Arm, Juneau, Glacier Bay, Elfin Cove, Hoonah, Baranof, Keku Pass, El Capitan Passage, Craig, Ketchikan
Part III: July 6 - August 4, 2008 Ketchikan, Prince Rupert, Queen Charlotte Islands, Gwaii Haanas, Hot Spring Island, Shearwater, Duncanby, Cutter Cove, Montague Harbour, Anacortes.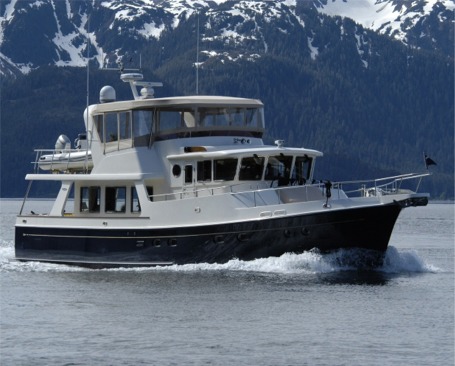 Part I: May 1 - 15, 2008
#1, #2, #3, #4, #5, #6, #7, #8,
Part II: June 1 - 29, 2008
#14, #15, #16, #17, #18, #19, #20, #21,
#22, #23, #24, #25, #26, #27, #28,
#29, #30, #31, #32, #33, #34, #35
Part III: July 6 - August 4, 2008
#36, #37, #38, #39, #40, #41, #42,
#43, #44, #45, #46, #47, #48, #49,